The GENERAL DIRECTORATE OF HIGHWAYS of COMMUNITY OF MADRID asked INES ENGINEERS for a study of "REHABILITATION OF THE STRUCTURE IN KP 30 + 500 OF THE HIGHWAY M-611".
The purpose of the project is to define the required repairs for the bridge, correcting those singularities of the capacity, which suppose a weakening in the durability and functionality of all the elements, so that the bridge remains in the best possible condition.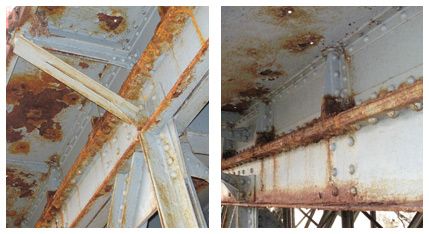 It should be pointed out that this structure was designed for very different operating conditions from the current ones (loads, traffic intensity, etc.).
Moreover, after a different lifespan in each situation, the current state (materials, functional configuration) may have changed significantly from the original one.
The document defines the tasks, the Community of Madrid conditions required for the materials and for the work execution, its measurement, payment and control. All of this in order to reach the correct execution of the bridge repair, according to the Royal Decree RD 1627/1997 (24th October).