Geotechnical design of the Operacional Control Center complex (OCC) located at Jeddah High-speed Railway Station.
The OCC complex consists of one central building with square plant surrounded on all four sides by five- storey buildings all of them with rectangular plant. This arrangement of several structures around a central one is connected by an outdoor walkway.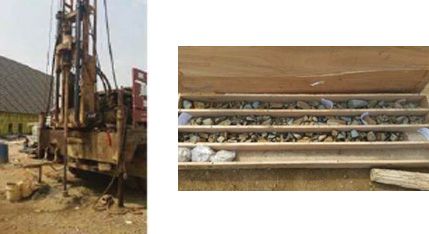 The tasks were the following:
To determine the ground conditions (ground profile, groundwater levels).
To determine the geochemical composition for foundation purposes of the soilsand groundwater.
To assess proposed loading conditions and foundation requirements.
To determine parameters for the detailed design of foundations and geotechnical structures.
To provide recommendations on the concrete class for buried structures.
To determine the suitability of the excavated materials for their use in earthworks.
A specific geotechnical survey was performed; the scope of the geotechnical survey was carried out considering the previous information and the targets of the study.