INES Ingenieros has developed the management of the works of Extension of bridges and pedestrian route improvement in the BV-5121 road in T. M. Tordera.
The works took place between July 2014 and April 2015.
The structure on which the intervention was made is in the urban crossing of the C-BV-5121 road passing through the town of Tordera, focusing on saving the river Tordera.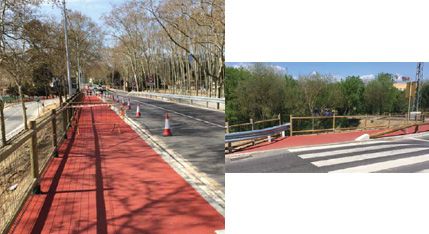 The final cross-section of the structure afte renlargement comprises two lanes of 3.30 m and 2.00 m sidewalk.