Chile's National Railway Administration is conducting a Bridges Master Plan due to its intention of increasing the load carried by its freight trains, mainly oriented to transport the cooper extracted from their mines.
For such purpose, the Administration has prepared 4 diff erent lots based on the bridges location. The fi rst of these lots corresponds to the North area, which was awarded to INES and KV joint venture team.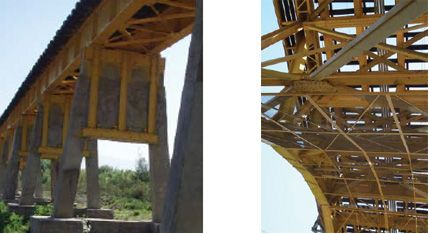 Such lot has got 55 bridges of which 70% were built at the end of the XIX century or at the beginning of the XX century. Within the 55 bridges, most of them are steel bridges, exisTIng bridges with diff erent typologies, spanning from 6m to 70 m.